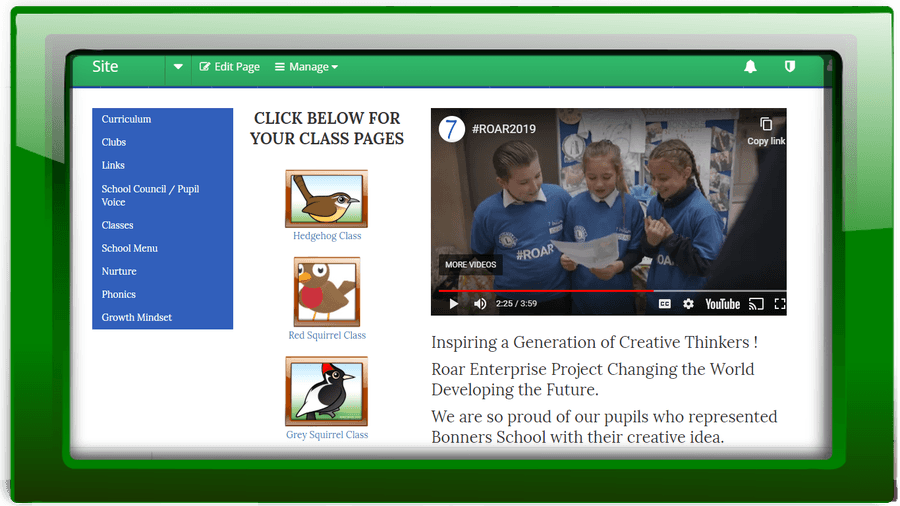 Inspiring a Generation of Creative Thinkers !
Roar Enterprise Project Changing the World Developing the Future.
We are so proud of our pupils who represented Bonners School with their
creative idea. Watch them in the clip above.
CHILDREN'S WORK
A pupil's homework piece on 'Bonners School Life' (with a little help from his mum).....
it needs no further explanation...